Tracks
Discover some of the topics you will see at QCon London.
2022 Keynotes
Learn actionable insights to help you adopt the right technologies and practices.
Understand the emerging software trends you should pay attention to
Learn from software leaders at early adopter companies on the trends and practices to inspire your decisions, workflows, and roadmap.
Rust
Cutting Edge Performance
WASM
eBPF
Machine Learning @ Edge
Project Loom
Java 16
DeFi
Software Ethics
Service Meshes
Microfrontends
Multicloud Practices
GraalVM (Compile to Native)
Cloud Native Adoption (Success & Failures)
Hybrid Work Strategies
Serverless: Orchestration vs Choreography
DevOps in Practice
Chaos Engineering
Remote Working / WFH Strategies
SRE
Observability / Telemetry
Kubernetes Strategies
Operating Microservices
API Ergonomics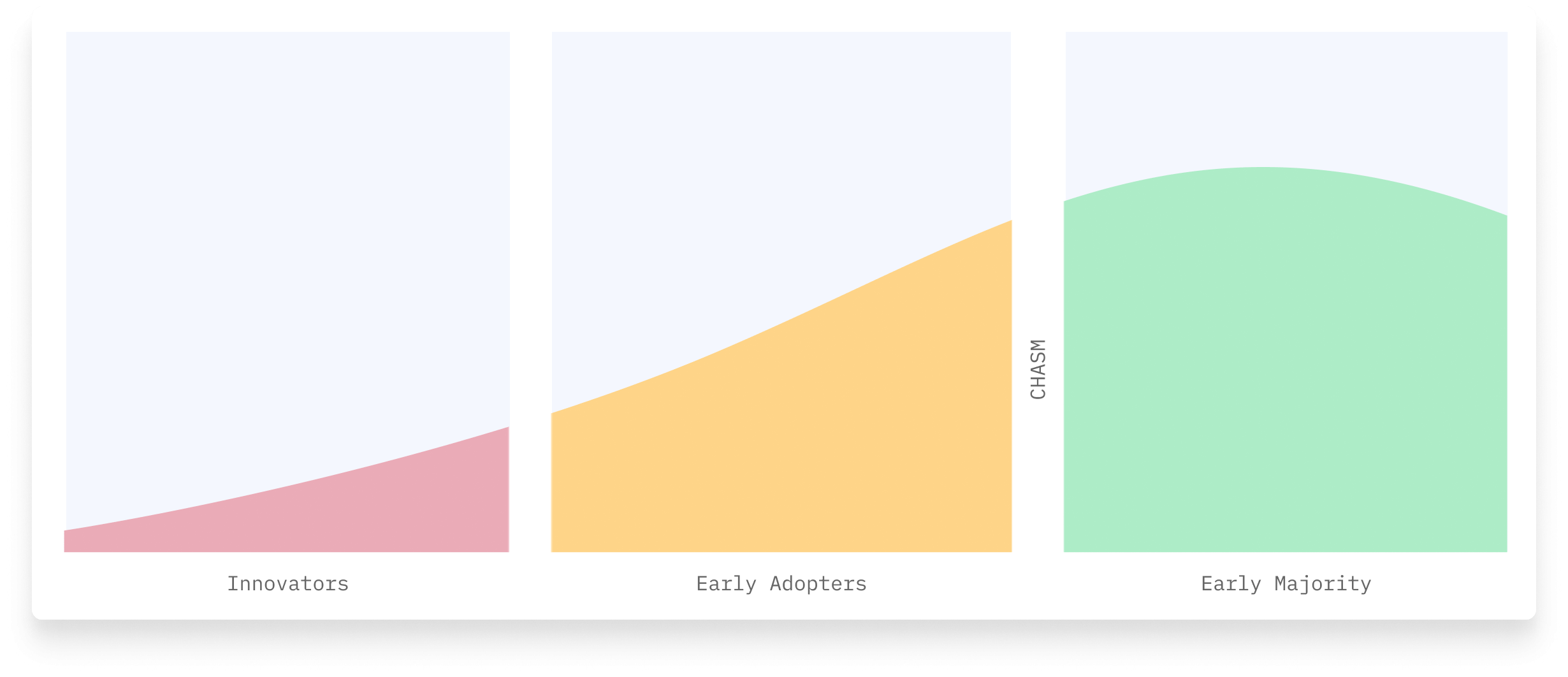 QCon London 2022 schedule format
15 tracks spaced over 3 days.
4 Keynotes and 75 technical talks.
Unconferences.
Below are approximate start and end-times. Agenda is subject to change
Keynote
Architectures You've Always Wondered About
5 x Sessions + 1 Unconference
Innovations in ML Systems
5 x Sessions + 1 Unconference
Developer Enablement - The Secret Weapon
5 x Sessions + 1 Unconference
Performance & Mechanical Sympathy
5 x Sessions + 1 Unconference
Current Trends in Frontends
5 x Sessions + 1 Unconference
Solutions Track 1 (Sponsored)
Solutions Track 2 (Sponsored)
Exhibitor Reception 6:15PM - 7PM Conference Social 7PM - 8PM
9:00AM
10:35AM
11:50AM
1:40PM
2:55PM
4:10PM
5:25PM
6:15PM
Keynote
Building and Evolving APIs
5 x Sessions + 1 Unconference
Staff-Plus Engineer Path
5 x Sessions + 1 Unconference
Debug, Analyze & Optimise... in Production!
5 x Sessions + 1 Unconference
Resilient Architectures
5 x Sessions + 1 Unconference
Modern Java
5 x Sessions + 1 Unconference
Solutions Track 3 (Sponsored)
Solutions Track 4 (Sponsored)
Diversity Event
9:00AM
10:35AM
11:50AM
1:40PM
2:55PM
4:10PM
5:25PM
6:15PM
Keynote
WebAssembly & Modern Systems Programming Languages
5 x Sessions
Next Generation Microservices: Building Distributed Systems the Right Way
5 x Sessions
Modern Data Pipelines & DataMesh
5 x Sessions
Optimising for Speed & Flow
5 x Sessions
Enterprise Blockchain
5 x Sessions
Solutions Track 5 (Sponsored)
Solutions Track 6 (Sponsored)
Closing Reception
Closing Keynote
9:00AM
10:35AM
11:50AM
1:40PM
2:55PM
4:10PM
5:00PM
5:30PM
Curated learning set by senior software leaders
Behind every QCon is a Program Committee of senior software leaders who curate the essential topics you need to know about. Meet the QCon London 2022 Programming Committee.
Health & Safety at QCon London 2022
Proof of Vaccination Required
To attend QCon London, all participants must be fully vaccinated for COVID-19. Accepted vaccines follow UK guidelines and can be found in the QCon London Terms & Conditions (paragraph 5). Proof of vaccination will be required for access to the conference.
Face Masks Required
Please bring your own face mask. Cloth masks, surgical masks, N95 masks, KN95 masks are acceptable. Be prepared to wear a mask during the entire event so that it fully covers your nose and mouth. Exceptions for not wearing a mask are when you are drinking or eating in designated areas.
Temperature Checks
Please be prepared to have your temperature checked daily before being admitted into the event. Participants whose temperature reads 100.4° F (38° C) or greater or who refuse to have their temperature checked, will not be admitted to the event and will not be able to get a refund.
Pre-Wrapped Food
Food will only be served in designated areas. All food (including warm food) and utensils will be packaged individually, using fully recycled materials to protect it.
Cleaning and Sanitising
We'll operate enhanced cleaning and frequent disinfecting, including all high traffic and high touch areas such as restrooms, doors, lecterns and elevators. The venue will use upgraded air filtration systems. Personal hand sanitiser bottles will be available upon request.
Spaced Seating and Exhibit Areas
Seating configurations in the session rooms will be set to allow social distancing between attendees. The exhibition areas will follow similar spacing requirements.
Eat Lunch Outside
QCon attendees will have the option to take lunch bags outside, if eating outside feels safer from a Covid-perspective.
Hepa-Filtered Air
The QCon venue has installed Hepa filters throughout the entire venue to ensure that the air throughout the venue is continuously filtered for bacteria and virus particles.
No-Risk Purchase
If you cannot attend QCon London (for Covid or other reasons), you can always transfer or exchange your ticket. For more details, please visit QCon Terms & Conditions (Paragraphs 12 & 13)
The QCon difference
Real-world technical talks. No product pitches.
Practical ideas to inspire you and your team.
Technical talks from early adopters driving innovation & change.
Get clarity on the use-cases of emerging trends you can adopt. Learn from the real-world successes and failures of software leaders.
Only patterns and practices. Not products and pitches.
Get up-to-speed on the new trends, techniques and ways of working being applied by people like you.
Real-world advice you can implement.
Inspire what's next for your team and roadmap with real-world ideas shared directly by senior software engineers.
Practitioner-driven content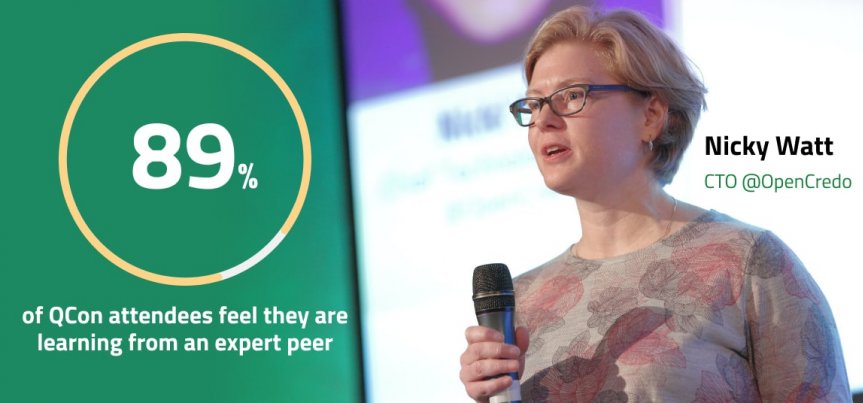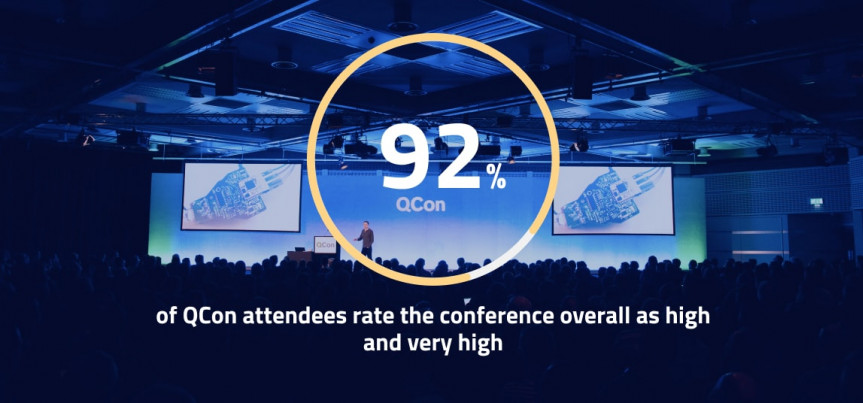 Attendees talk about the Speakers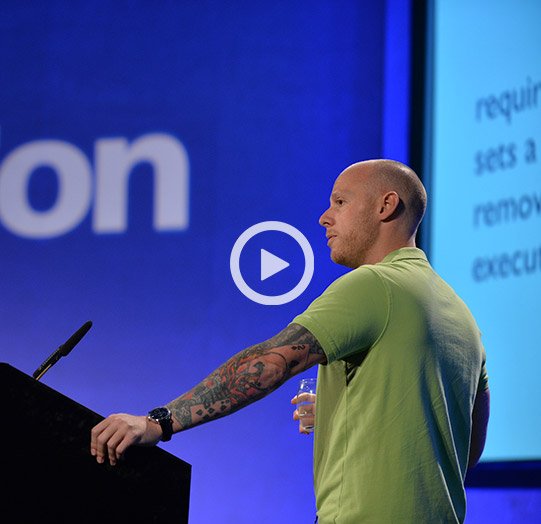 Meet and Learn from Your Peers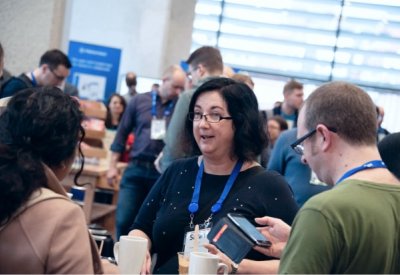 25 Minute Breaks "The Hallway Track"
Longer breaks between sessions to connect with attendees, speakers & sponsors or take time out to re-energize.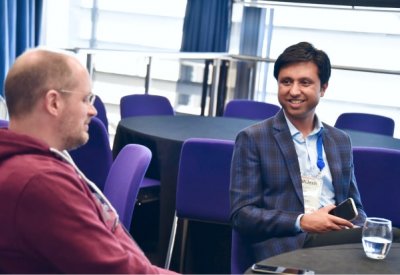 Unconferences
An unconference is a simple way to run productive, structured conversations for 5 to 2000 or more people, and a powerful way to lead any kind of organization in everyday practice and extraordinary change.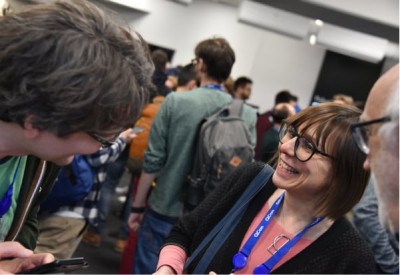 Social Events
Conference Social, Exhibitor & Closing Receptions, Diversity Event. These are opportunities to mingle, eat, drink and network with speakers, editors, attendees, sponsors. Complementary and free for all conference attendees.
Loved by senior software developers like you
See what peers have to say on social media about
#QConLondon
It is very up to date with current trends. All the speakers seem like they know what they are talking about, and the talk doesn't seem like a rehearsal.

Ricardo Lima
Manager, Software Development @Workday
Very strong presenters talking about interesting thought-provoking subjects - not just a sales pitch.

Richard Mawer
Head of IDS Development @GBGroup
Best conferences I've been to - stellar organization, tracks, speakers. Amazing opportunity to meet diverse groups and discuss our problems, ideas and share knowledge/culture.

Greg Houle
Application Security Developer @Shopify
QCon is great! So much knowledge we never knew of. I want to implement and practice whatever I learned right away.

Aniket Patel
Senior Software Engineer @Cimpress
QCon for me is high-quality speakers lined up with just the level of abstraction I like. I feel I get a higher return on spent time than other conferences.

Thomas Pronstad
Senior Software Engineer and Partner @CloudberriesAS
Why do I recommend QCon? Great speakers from great companies having real first-hand experience to share on very pregnant questions we face in our everyday jobs as builders, advisors, or decision-makers.

Stéphane Ramet
Lead Architect Back-Office @Carrefour
Join the Senior Software Engineers, Software Architects, and Technical Team Leads at QCon London
QCon London isn't just a software conference. It's the place where senior software engineers, tech leads, and software architects come together to learn, share, and push each other to drive innovation in the software industry.
Software Architects, Technical Team Lead and Higher
Senior Developer / Lead
Engineer
Technical Team Lead
Senior Management (VP, CTO, CIO, Director)
Architect: Technical / Application (platform specific)
Enterprise Architect / Chief Architect
Architect: Solution / Systems (Integration Focused)
Technical Project Manager
Conference Venue
The Queen Elizabeth II Conference Centre - London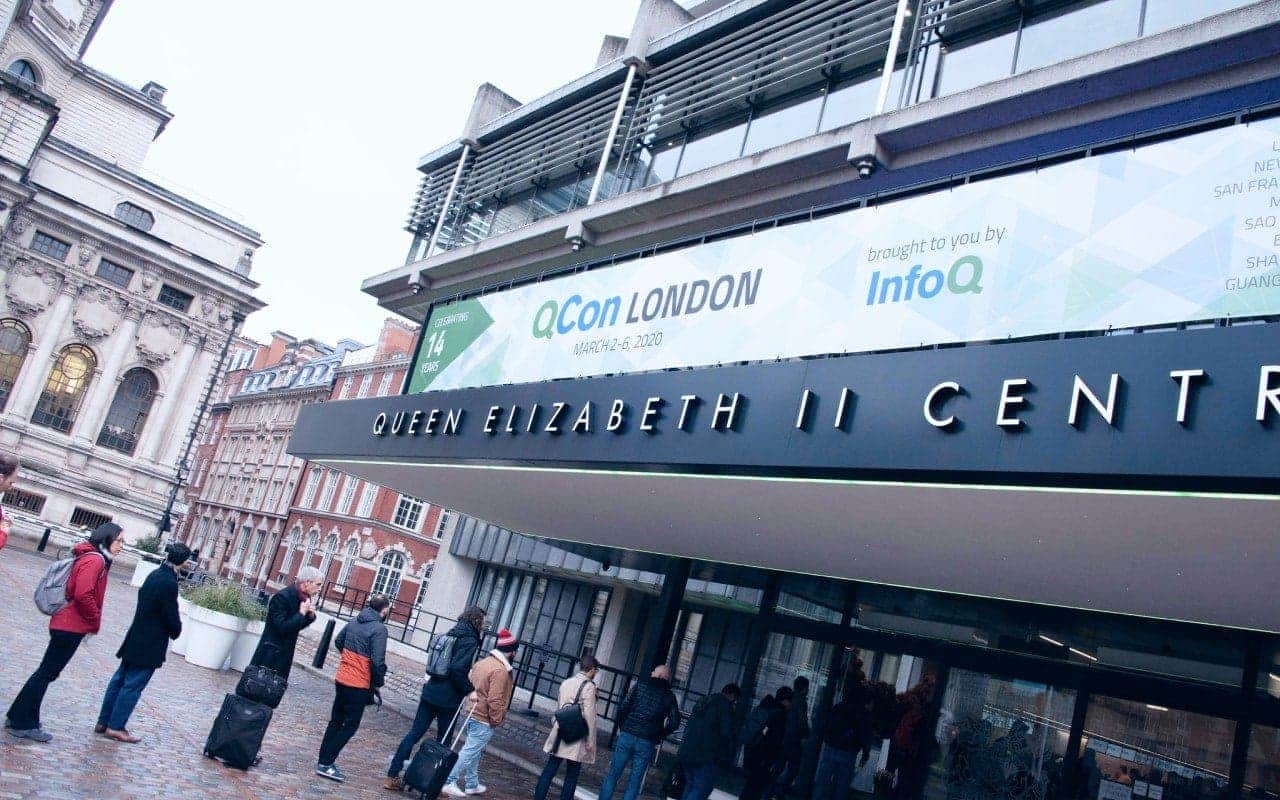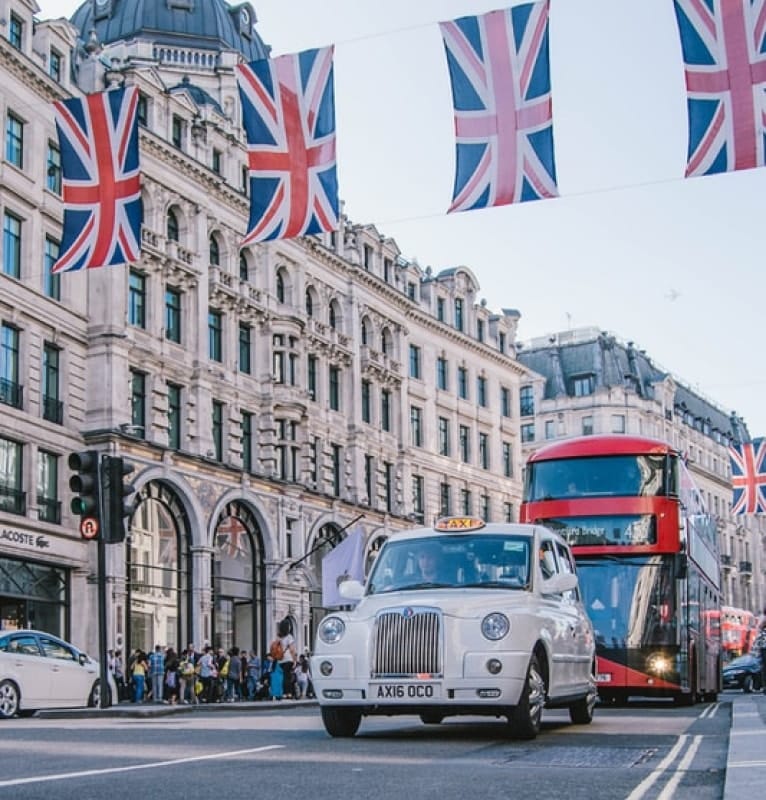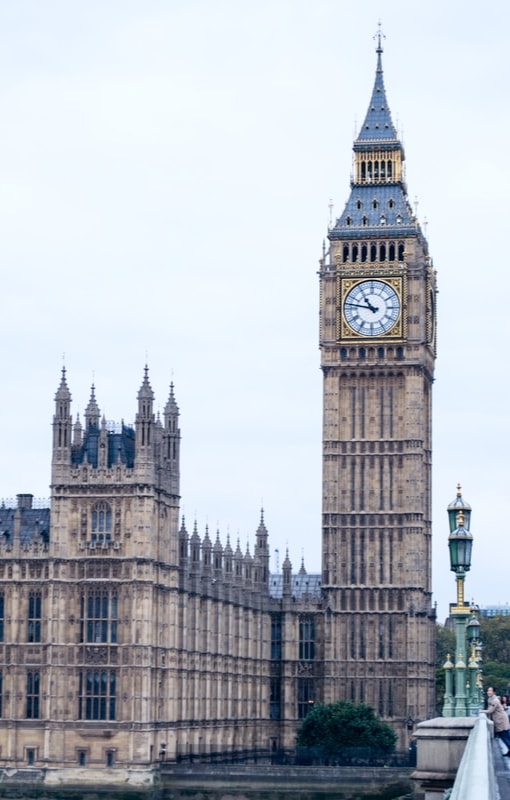 The QEII Conference Centre - London
Situated in the heart of Westminster, the QEII Centre is ideally located to take advantage of everything London has to offer. Uniquely situated in the shadow of Big Ben, Westminster Abbey, and the London Eye, you will be within a five-minute walk to the Thames and surrounded by excellent transport links in and out of the capital.
Hotel
Benefit from our negotiated rates for QCon Attendees
in various hotels close to the Conference Venue
QCon Healthy
Different menu items:
Vegan or Vegetarian
Gluten-Free
Dairy-Free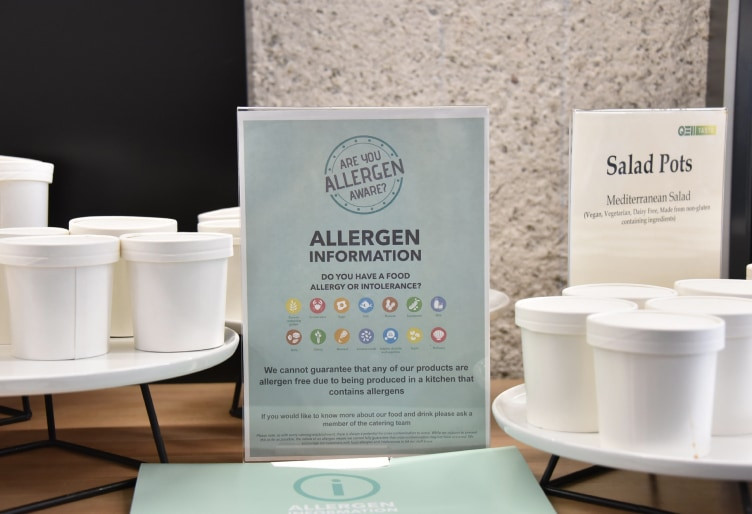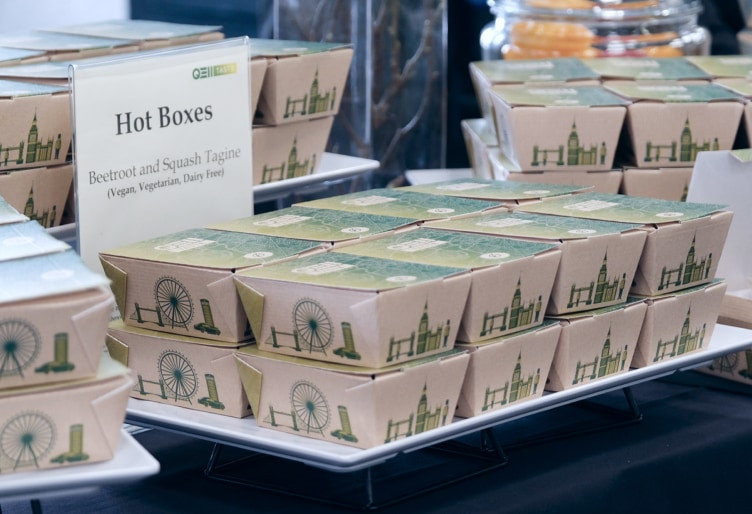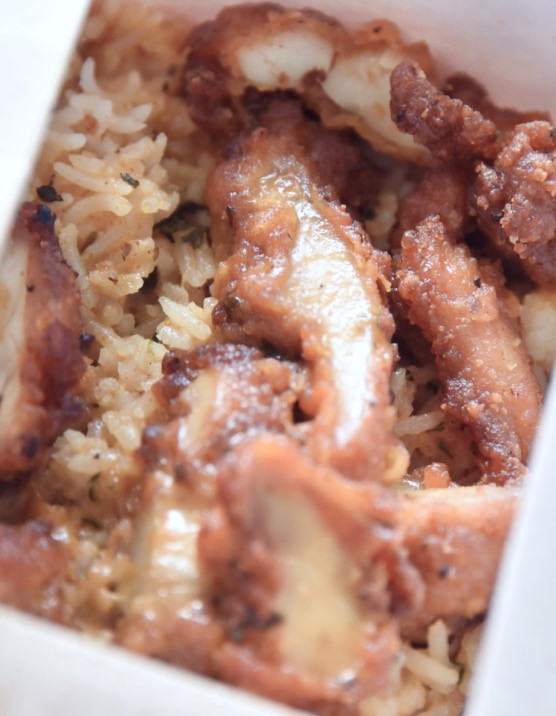 Relive QCon London 2020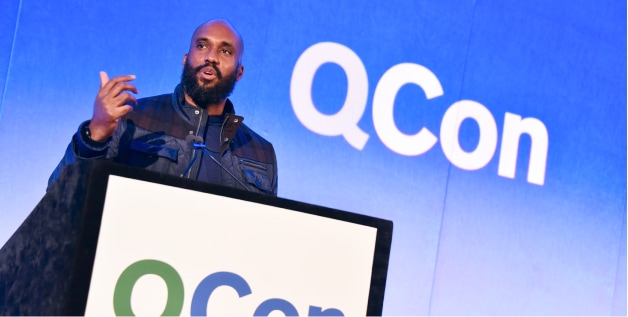 Keynotes
QCon London 2020 keynotes included Anjuan Simmons, Engineering Coach @helpscout, and Katie Gamanji, Cloud Platform Engineer @AmericanExpress, former @condenastint.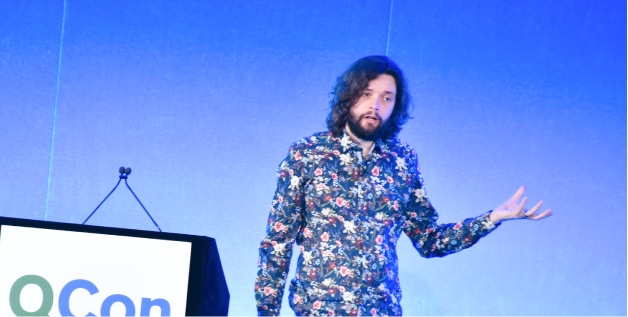 Trending Talks
Some of the top sessions from QCon London 2020 included "Monolith Decomposition Patterns" by Microservice, Cloud, CI/CD Expert Sam Newman, and "Why Distributed Systems Are Hard" by Senior Software Engineer @GitHub Denise Yu.
1600+
attendees, speakers, and exhibitors were at QCon London 2020
Unable to make QCon London?
Take a look at QCon Plus online software development conference, May 10-20, 2022.
Learn more about QCon Plus
QCon London brought to you by
the makers of QCon and InfoQ
We've been helping software development teams adopt new technologies and practices for over 17 years. The driving force behind every QCon conference is our passion to accelerate the software side of human progress.
Senior software developers rely on QCon and InfoQ to keep ahead of the adoption curve. One of the main reasons senior software engineers, software architects and team leads tell us they keep coming back to QCon and InfoQ is because they trust the information provided and selected by their peers. Join a global professional engineering community and adopt the right software innovations and practices.