Session + Live Q&A
How to Operationalize Transformer Models on the Edge
Sometimes the hardest part of building ML solutions is deployment. In this session, we will look at different model deployment architectures, how to deploy with edge devices and inference in different programming languages. By the end of the demo-heavy session, you will see how to optimize large models, reduce costs, and deploy anywhere.
---
Speaker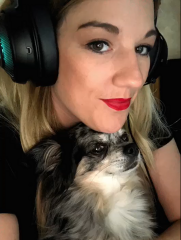 Cassie Breviu
Senior Program Manager @Microsoft
Cassie Breviu is a Senior Program Manager at Microsoft on the AI Frameworks team. She is a career switcher and self-taught developer. She is passionate about D&I and helping others learn to code. She enjoys working in technologies with two letter abbreviations: AI/ML, MR/VR/XR/AR. But really,...
Read more