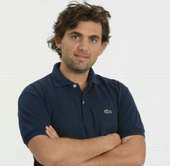 Speaker: David Oded
DevOps Team Leader @Coralogix
Former DevOps team leader at Big Panda & Cisco Systems. Over 10 years of experience in DevOps and team leadership. Specializing in big data and distributed systems.


Session + Live Q&A
Coralogix is running it's entire infrastructure on Kubenetes. At Coralogix we are required to support throughput of 2Gbps and react to services bursts on a daily basis for all our streams applications. This is done by our Scaler - A kafka scaler operator written specifically for this purpose. The goal of the session is to provide a deep dive on how we implement it and how it exposes for the developers use. At Coralogix we are using the concept of platform features, a gitops method for allowing the developers to use infrastructure capability as part of their software delivery life cycle.
NOTE: This will be a recorded presentation. No live Q&A available.