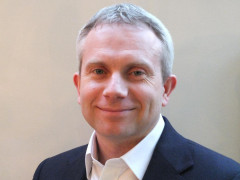 Speaker: Paul Yardly
(He / him / his)
Head of Custody Engineering @TrustologyIO
Paul is a software engineer and team leader with many years of experience working for top tier banks. Prior to joining Trustology as Head of

Engineering, Paul worked as a lead engineer in BY Mellon's Blockchain team. Before BNY Mellon, Paul worked as a senior engineer in UBS's Level 39 FinTech Innovation Lab on Blockchain projects. Further back, Paul lead multiple software development teams at UBS. 


Session + Live Q&A
IBM scaled back its blockchain efforts this year after repeatedly failing to hit its revenue targets. Most of the press talks about Ethereum & DeFi, we don't hear much coming from the enterprise side of the industry so we have to ask, is enterprise blockchain dead?