Volunteer Program QCon London 2022
Participate of the conference as a volunteer
Are you a student or young professional looking for a volunteer opportunity at a great software conference in London? Are you looking to network in order to find a trainee-position, an internship or job in IT?
The QCon London Software Volunteer Program might be the perfect opportunity for you whether you are a student, a young graduate or an IT professional.
Volunteer at QCon London and be part of a great IT conference for free!
As a volunteer at QCon London, you will get a chance to hear and learn from the speakers and get access to the conference for free in exchange.
Please note that by signing up as a volunteer, you agree to the complete QCon London Terms of Participation, including a COVID test, being fully vaccinated, wearing a face mask during the entire event and submitting proof of vaccination for verification.
QCon is a practitioner-driven conference designed for senior engineers, team leads, architects, and project managers in the software industry. Plus, we always have awesome speakers!
We invite students, interns, and professionals to volunteer at QCon. As a volunteer at QCon London, you get a chance to network and learn from the experts about topics such as Java, Security, Containers.
What to expect from this Volunteer Opportunity?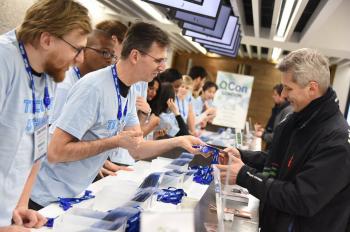 As QCon volunteer you will help with logistical onsite support during the event – including badge scanning, directing attendees to their seats, registration staffing, conference room monitoring, and other similar onsite event work. Being a room monitor will allow you to attend some presentations and the social events for free in return for your help.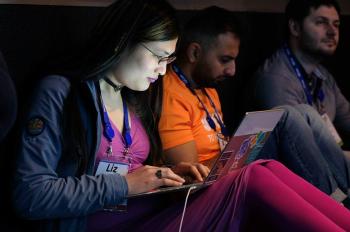 There will also be a drawing for a prize on the last day of the event - for the volunteers only. You will need to have fulfilled 3 full days of volunteer work to be able to win. We will try to accommodate specific schedules. We are looking for volunteers who are available for the full 3 days of the conference. The days will typically run from 7AM to 6PM.
QCon London volunteers are expected to take care of their own transportation, parking and lodging. Breakfast and lunch will be provided for free during the course of the week as part of the conference. Students who need a volunteer certification at the end of the week for your resume, please let us know.