Session + Live Q&A
Quarkus and Kubernetes: The Fellowship of Cloud-Native Java
What is the first thought that comes to mind when you see the syntagm "Cloud-Native applications"? Building small, fast, and loosely coupled services…
But how and most importantly, why?
In this talk, we'll start by looking at why to create native applications and continue with how to ease their development process using Quarkus features introduced in the past year.
Pave your road to building Kubernetes Native Java applications with more practices on adapting application configurations for smooth deployments, sizing resource limits and requests, writing tests in Java to validate your future Kubernetes resources, and many more.
Main Takeaways
1 Hear about building cloud native applications with Quarkus and Kubernetes.
2 Learn about some of the latest features in Java, Quarkus and Kubernetes that are useful for cloud native apps.
---
Ana Maria, what is the focus of your work these days?
These days, I am spending my time creating tutorials or workshops that use different Red Hat and open source technologies. I recently contributed to the Quarkus, Knative, and Tekton tutorials that support the DevNation Deep Dives with examples. I enjoy creating these kinds of tutorials, workshops, deep dives, and of course, sharing them with the communities in online presentations. Still, but hopefully, we will present them live and face to face. Everybody is looking forward to that. And yes, I am still having a lot of fun developing with Java8, 11, and 17 because Java it's an essential part of my day-to-day work. I like to combine upgrading and building cloud-native applications with different tools to create a seamless experience when working with Kubernetes, Istio, or Knative.
And what is the motivation for your presentation?
When I adopt any technology, I evaluate how it relates to requirements, how easy it is for me to learn it, and the experience others had. I've observed a lot of professionals asking for proven ways when building cloud-native applications, questioning certain aspects of implementing those, so I've been looking into some public testimonials about Quarkus use cases. I quoted some of those in my presentation and elaborated more on the features and practices mentioned as helpful. 
To support developers in their cloud-native implementations, Quarkus version 2.* brought significant changes for an even more delightful local development experience and an enhanced set of extensions and APIs.  For example, besides the famous live load and the unified configuration already available, managing project setup became easier via Quarkus CLI and Quarkus Terminal. Dev Services promote a zero-config local database setup for a wide range of databases to save development time with local setup. Moreover, continuous testing enablement gets you instant feedback from the tests that cover the pieces of code you've modified. Moving towards production has always been a sensitive subject, so I included some tips on separating concerns of different application run modes. My talk aims to connect the dots between previous Cloud-Native experiences, terminology, and Quarkus features, all of which are shared through code examples.
How would you describe the persona and level of the target audience?
I would recommend this talk to professionals tempted to upgrade to a newer Java version, seeking to improve their working methods and regularly evaluating their options in terms of frameworks and tools. The features and practices mentioned earlier are meant to speed up the individual work and inspire a cohesive development approach at the team level. I am looking forward to sharing my talk with an audience seeking to improve individually and collectively.
And what would you like that audience to walk away with from your presentation?
Through the use cases and examples shared, I desire to clarify the impact of work done at the application level towards infrastructure and how you can safely influence that through configurations and testing. I hope to encourage the attendees to discover more about native Java applications' interactions with the different container and Kubernetes aspects. I would like them to walk away inspired by the ideas shared, practices, and the combination of technologies I am using in my talk, all from the comfortable Java context.  
---
Speaker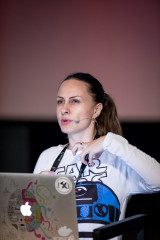 Ana-Maria Mihalceanu
Developer Advocate @RedHat
Ana is a Java Champion, Developer Advocate at Red Hat, co-founder of Bucharest Software Craftsmanship Community, and a constant adopter of challenging technical scenarios involving Java-based frameworks and multiple cloud providers. She actively supports technical communities' growth...
Read more
From the same track
UNCONFERENCE + Live Q&A
Unconference: Modern Java
Tuesday Apr 5 / 02:55PM BST
Details coming soon.
Session + Live Q&A
Java
Staying JDK: Current in Production
Tuesday Apr 5 / 11:50AM BST
At the time of Qcon London, Java will have been on a fast release cadence for almost 5 years. This talk addresses the less often mentioned aspect: adopting JDK upgrades. I will discuss different perspectives towards Java upgrades and possible migration paths. How to plan and execute an...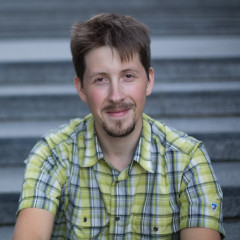 Andrzej Grzesik
Platform @RevolutApp
Session + Live Q&A
Java
Panel: Java in a Modern World - Beyond Cloud Native?
Tuesday Apr 5 / 01:40PM BST
New Java is a bit like old Java, but it's faster, nimbler, changes often, and is designed for the cloud. What does this mean for us? Can we continue developing Java the same old way, or do we need to be adapting? And if so, how? How do we keep pace, while staying secure? What changes should...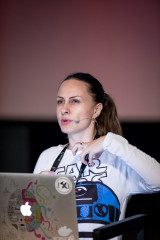 Ana-Maria Mihalceanu
Developer Advocate @RedHat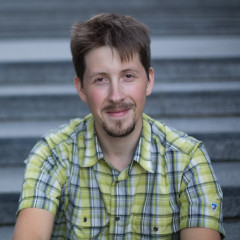 Andrzej Grzesik
Platform @RevolutApp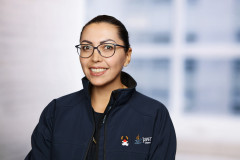 Ix-chel Ruiz
DA, Senior Software Developer @jFrog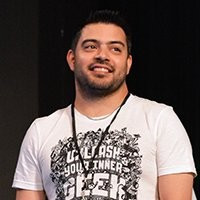 Simon Maple
Field CTO @snyksec
Session + Live Q&A
Java
Securing Java Applications in the Age of Log4Shell
Tuesday Apr 5 / 04:10PM BST
On December 10th 2021, a new critical vulnerability, Log4Shell, was publicly disclosed and make global headlines. It impacted a wide number of applications on the internet, allowing attackers to remotely execute code within vulnerable applications worldwide.In this session, we'll briefly...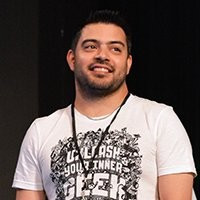 Simon Maple
Field CTO @snyksec
Session + Live Q&A
Java
Deterministic, Reproducible, Unsurprising Releases in the Serverless Era
Tuesday Apr 5 / 10:35AM BST
Serverless has many advantages, to reap the benefits from this recent paradigm your application must tackle new challenges. Testing and traceability introduce some new considerations that may take by surprise even the most seasoned Java developer.In this session we will explore...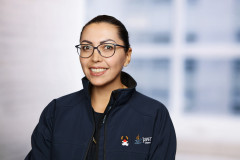 Ix-chel Ruiz
DA, Senior Software Developer @jFrog