Session + Live Q&A
The Secret Strategy for Landing That Staff Engineer Role
Historically, as engineers/developers became more senior, they hit a decision point — do I become a manager or an architect? Architecture tended to be the standard route for folks that wanted to stay focused on tech.
As engineering culture evolved, the adoption of dev ops and the cloud has led us to autonomous cross-functional teams where architecture is something team members do, rather than a separate role. This has left two problems: firstly, what path is available for engineers who want to remain focussed on the tech, and secondly, who is responsible for the holistic wide-angle view of the technical direction, particularly where that crosses multiple teams.
In this talk, I will share my expertise from having several different senior IC roles to give insight into the possible routes of staff plus role, including my path and what you need to make yourself a great candidate for getting that staff plus role. I will also explore what a staff engineer role is, and some of the problems in the wider industry. At the end of this talk, you should be able to identify if this path is definitely for you, have some examples of routes to get there, and understand the pitfalls if you follow the individual contributor route.
Main Takeaways
1 Understand what the role is and whether that route is right for you
2 Learn some tactics to help you achieve the staff+ level and what will be expected of you
3 Learn what happens once you get that role and how you can succeed in that role
---
Nicky, can you tell me what the focus of your work is these days?
I have moved away from being a principal engineer into being something called Ventures CTO. I'm working for a venture builder who has over 30 businesses in their portfolio and I provide engineering support across all of those businesses, from CTO level down to engineering, mentorships, a whole slew of stuff with many different businesses at the moment.
And what is the motivation for your talk?
I was a principal engineer. I've had several positions as a principal engineer. I found that when I was moving from my first principal engineer role, it was very difficult for me to understand similar roles elsewhere and get a similar role that used my skills in the right way. And I realized at that point that it's such a misunderstood set of roles. It means different things to different people. So many senior engineers want to become a staff engineer without understanding what the role is or should be. And then there are very different routes to getting there. So I just wanted to get across some of that.
And how would you describe the persona and level of the target of your audience for this talk?
I think there's several personas that could benefit. First and foremost, it's obvious for the senior engineer that's looking to work out whether they want to go into engineering management or stay on the IC path, become a staff+ engineer. I think that's a very direct one. But the other ones are when people have newly become senior in IC. I want to validate what they're doing and understand what it means outside of their company to be a senior IC. And the third persona is probably the least applicable but it's still applicable, is companies that are looking to put this role in place. So, large level startups that are scaling up or traditional companies that are bringing in autonomous teams structures. They might be wanting to understand more about what this role is and why they might need it.
Is there anything specific that you would like this persona to walk away with after watching the presentation?
I'd like them to walk away with a better understanding of what this role can be and be able to identify the places they are not really there. There's a lot of places that offer this role, a lot of organizations that offer this role, but there's also quite a lot of organizations that don't provide the structure that there should be. So I'd just like everybody to walk away with more understanding about this very nebulous, misunderstood topic so that they can apply it, whether they're looking for a job or change. 
---
Speaker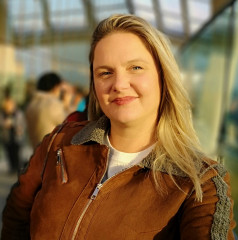 Nicky Wrightson
Ventures CTO @blenheimchalcot
Nicky has worked as an engineer for over 20 years over many industries. She is currently working as Ventures CTO for Blenheim Chalcot, a venture builder which believes in investing more than just funds but investing knowledge and experience, ideas and infrastructure to build new sustainable...
Read more
Find Nicky Wrightson at:
From the same track
Session + Live Q&A
Staff-Plus Engineer
How Open-Source Engagement Can Accelerate & Solidify Your Staff+ Career
Tuesday Apr 5 / 04:10PM BST
Your first contribution to an open-source project is an event to be celebrated. However, an isolated contribution won't have that impact on your career. The key to such an impact is to create a long-term engagement in the community.Staff+ engineers usually create their own unique path to the...
Alex Porcelli
Sr. Principal Engineer @RedHat
Session + Live Q&A
Staff-Plus Engineer
Staff-Plus Engineer Path Panel
Tuesday Apr 5 / 05:25PM BST
In this panel we will bring experienced Staff-Plus Engineers to discuss key topics to help you in your career path:What skills you need to develop if you want to be a successful Staff-Plus EngineerWhat can you expect when you reach Staff-Plus status How companies can support and incentivise...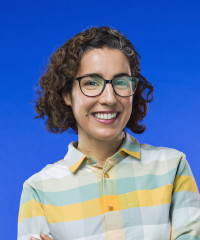 Blanca Garcia Gil
Principal Engineer
Alex Porcelli
Sr. Principal Engineer @RedHat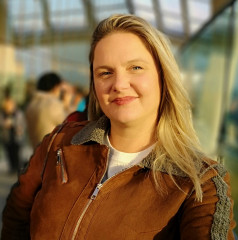 Nicky Wrightson
Ventures CTO @blenheimchalcot
Session + Live Q&A
Staff-Plus Engineer
A CTO That Still Codes: My Tortuous Path to the Staff-Plus Engineer Role
Tuesday Apr 5 / 11:50AM BST
It takes time to figure out what kind of work you want to do, what you are good at, what makes you jump out of bed every day excited with the challenges ahead. For me, the answer was always to get as close to the code as possible. However, my path to a Staff-Plus engineer, like for many others,...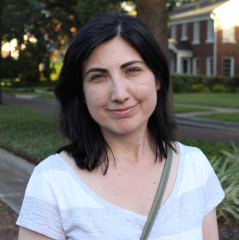 Fabiane Nardon
Data Scientist, Java Champion & CTO @tail_oficia
Session + Live Q&A
Staff-Plus Engineer
5 Behaviours to Become an Effective Staff-Plus Engineer
Tuesday Apr 5 / 10:35AM BST
Congratulations on landing your staff-plus role! The first question that many people ask themselves once they land the role is: what does it really mean? The role can vary even within the same organisation.You want to figure out how to be a staff-plus engineer, let alone being effective. How do...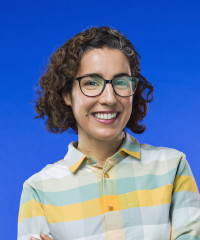 Blanca Garcia Gil
Principal Engineer
UNCONFERENCE + Live Q&A
Unconference: Staff-Plus
Tuesday Apr 5 / 01:40PM BST
Details coming soon.