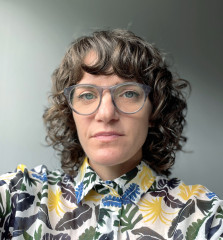 Speaker: Emily Webber
(She / her / hers)
Agile Coach, Consultant, Trainer, Author of Building Successful Communities of Practice
Emily is an experienced consultant, specialising in agile, delivery and organisations that support people to do their best work. She has helped organisations in public and private sectors create sustainable change through hands-on, effective coaching, consulting and training.
Before starting Tacit in 2014, she was the Head of Agile Delivery at Government Digital Service (GDS), where she set the standard of effective agile delivery. At GDS, she modelled the now widely-followed approach to communities of practice and has since authored the book 
Building Successful Communities of Practice.
She is always seeking opportunities to give back to the Agile community. She has founded several meetups, including 
Agile in the Ether
, Agile on the Bench and Agile in Leeds. In addition, she is an experienced keynote speaker who 
presents at conferences
 around the world.
She has a passion for vintage scooters and has 
many side projects
.
Find Emily Webber at:
Session + Live Q&A
How do we join the dots between optimising for fast flow and a good engineering culture? How does a good engineering culture help organisations to sense and adapt? What technical and social practices does a good engineering culture need? What do we even mean by 'a good engineering culture'? Why is this culture stuff always so hard?
Join the 'Optimising for Speed and Fast Flow' panellists - Emily Webber, Nick Tune, Richard James, and Victoria Morgan-Smith - for a lively discussion on how practices such as internal tech conferences, Communities of Practice, and a focus on psychological safety can help to foster a good engineering culture, enable diffuse learning, and begin to create learning organisations that are better able to sense and adapt to change.