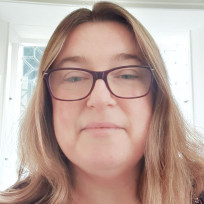 Speaker: Victoria Morgan-Smith
(She / her / hers)
Director of Delivery for Engineering Enablement @FinancialTimes
Victoria Morgan-Smith is Director of Delivery for Engineering Enablement at the Financial Times, where she has been helping teams succeed since 2009. Before this she was a developer for 9 years, a background which fuels her interest in finding fun ways to coach, energise and motivate teams into self-organising units. After seeing the impact of internal tech conferences on the culture at the FT, she joined forces with Matthew Skelton to write a book about it. Currently, she is loving her work with Enablement teams - made up of people who are motivated by making the working lives of others easier.


Session + Live Q&A
How do we join the dots between optimising for fast flow and a good engineering culture? How does a good engineering culture help organisations to sense and adapt? What technical and social practices does a good engineering culture need? What do we even mean by 'a good engineering culture'? Why is this culture stuff always so hard?
Join the 'Optimising for Speed and Fast Flow' panellists - Emily Webber, Nick Tune, Richard James, and Victoria Morgan-Smith - for a lively discussion on how practices such as internal tech conferences, Communities of Practice, and a focus on psychological safety can help to foster a good engineering culture, enable diffuse learning, and begin to create learning organisations that are better able to sense and adapt to change.