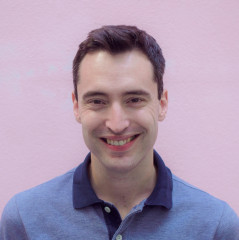 Speaker: Matt Turner
(He / him / his)
Site Reliability Engineer @MarshallWace
Matt is an SRE at Marshall Wace, a London asset manager. Matt's team is responsible for infrastructure, on-prem and public-cloud, security, and developer experience. Marshall Wace's platform has it all - old and new, Kubernetes and Kerberos. Matt has done Dev, sometimes with added Ops, for over a decade, working at JetStack, SkyScanner, Cisco, Tetrate, and others. His idea of "full-stack" is Linux, Kubernetes, and now Istio too. He's given lots of talks and workshops on Kubernetes and friends, and is co-organiser of the Istio London meetup. He tweets @mt165 and blogs at 
https://mt165.co.uk
Find Matt Turner at:
Session + Live Q&A
Knowing what data and services are available in your business can be challenging. Getting access to all of them in an easy, consistent, secure way is even harder. Maybe you've been using an api gateway to try to bring them all together in one place, but it doesn't feel like quite the right fit? In this talk, Matt will show a modern approach to designing, implementing, and documenting APIs using dedicated tooling. He'll then show how to deploy them in a decentralised environment that has all the good parts of an api-gateway solution and offers even more.
Session + Live Q&A
Kubernetes helps us better manage the complexities of operating microservices. It helps provide sets of abstractions for deploying and running our services. However, these benefits don't always come easy. In the Kubernetes Expert Panel, we bring together several Kubernetes knowledge leaders to discuss some of the tricker bits around security, networking, and essential complexity of operating Kubernetes. You can expect conversation around service meshes (sidecar and no sidecar), container runtimes, and leveraging Kubernetes as a foundation for the platform you're building. After some conversation, we'll open it up to the audience to have your questions answered.