Session + Live Q&A
InfoQ BoF
An informal session for InfoQ editors and QCon attendees to connect, ask questions, and share ideas.
Do you have any questions about InfoQ?
Would you like to meet the InfoQ editors attending QCon London 2022?
Do you have ideas to improve InfoQ?
Are you passionate about innovative technologies and want to contribute?
Then this session is for you!
InfoQ has been helping software development teams adopt new technologies and practices for over 17 years. Senior software developers rely on QCon and InfoQ to keep ahead of the adoption curve. One of the main reasons senior software engineers, software architects, and team leads tell us they keep coming back to QCon and InfoQ is because they trust the information provided and selected by their peers.
---
Speaker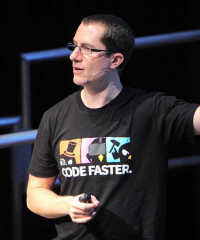 Daniel Bryant
Director of DevRel @Ambassador Labs
Daniel Bryant works as the Director of DevRel at Ambassador Labs, and is the News Manager at InfoQ and Chair for QCon London. His current technical expertise focuses on 'DevOps' tooling, cloud/container platforms and microservice implementations. Daniel is a leader within the London...
Read more
Find Daniel Bryant at:
From the same track
Session + Live Q&A
Unlock the Full Power of Document Databases with Functional Programming
Tuesday Apr 5 / 10:35AM BST
Document databases like DynamoDB and Couchbase are appreciated for their flexible database schemas. These databases allow users to easily change their data format according to business requirements, without having to adapt a table schema nor having to migrate your data as you would for relational...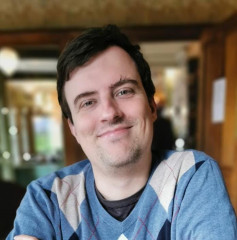 Bas van Gijzel
Principal Developer Advocate @Couchbase
Session + Live Q&A
Scaling Kafka Streams Services to Handle Bursts
Tuesday Apr 5 / 01:40PM BST
Coralogix is running it's entire infrastructure on Kubenetes. At Coralogix we are required to support throughput of 2Gbps and react to services bursts on a daily basis for all our streams applications. This is done by our Scaler - A kafka scaler operator written specifically for this purpose....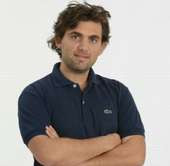 David Oded
DevOps Team Leader @Coralogix
Session + Live Q&A
Writing Better Java Unit Tests with Artificial Intelligence
Tuesday Apr 5 / 02:55PM BST
Google AlphaGo uses reinforcement learning to find the best moves in the game of Go, well enough to beat world-class Go Masters. In Go there are more possible moves than atoms in the known universe, which means traditional algorithms won't work. In this webinar we'll look at how...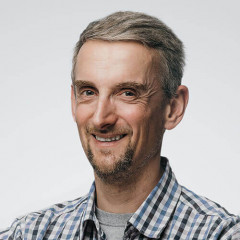 Andy Piper
VP of Engineering @Diffblue
Session + Live Q&A
Data Streams at Scale: Meeting Personalized User Demands in Real-Time
Tuesday Apr 5 / 11:50AM BST
As the amount of data in Fintech and cryptocurrency applications has increased, Kafka has become the norm for wrangling this surge at speed and scale. However, the need to send personalised data streams to users has become paramount. Your mobile daytrader only wants what they can use, and neither...
Ben Gamble
Product Champion @Ably
Session + Live Q&A
Implementing True DevSecOps with People, Processes & Technologies
Tuesday Apr 5 / 04:10PM BST
True DevSecOps requires a healthy mix of People, Process and Technology. What is the business impact of this and how can we use it to drive competitive advantage? First we must look internally, changing culture and breaking down silos. Then, look at the interactions, processes and...
Stefania Chaplin
Solutions Architect @GitLab