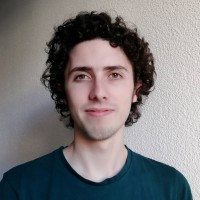 Speaker: Omar Sanseviero
(He / him / his)
Machine Learning Engineer @huggingface
Omar Sanseviero is a Machine Learning engineer with 7 years of experience. Currently, he works at Hugging Face in the Open Source team democratizing the usage of Machine Learning. Previously, Omar worked as a Software Engineer at Google in the teams of Assistant and TensorFlow Graphics. Omar is passionate about education and co-founded AI Learners, a Spanish-speaking community of people that want to learn about AI and its different applications.


Session + Live Q&A
Join Cassie Breviu as your host for a discussion about ML and get all your questions answered from the amazing speakers in the Innovations in ML track!
Session + Live Q&A
In this talk, Omar will talk about trends in the ML ecosystem for Open Science and Open Source. Omar will talk about the power of creating interactive demos using Open Source libraries, BigScience, a one-year long research workshop involving over 700 researchers, and other community-led efforts that are making the field more accessible than ever.