Keynote
The Future of Microprocessors
A talk about the history of microprocessors. There will be two laws, one equation, some graphs and a particle beam weapon out of Star Trek.
---
Speaker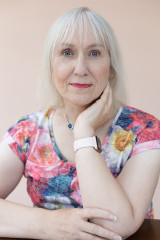 Sophie Wilson
Co-designer of ARM & BBC Micro
Sophie M. Wilson, CBE FRS FREng, is a research fellow at Broadcom, Cambridge, UK. She designed the Acorn System 1, coding the operating system in binary before designing and implementing Acorn Assembler, Acorn MOS, and BASIC. She and Stephen Furber designed and implemented the prototype of the...
Read more
Tracks
Discover some of the topics you will see at QCon London.